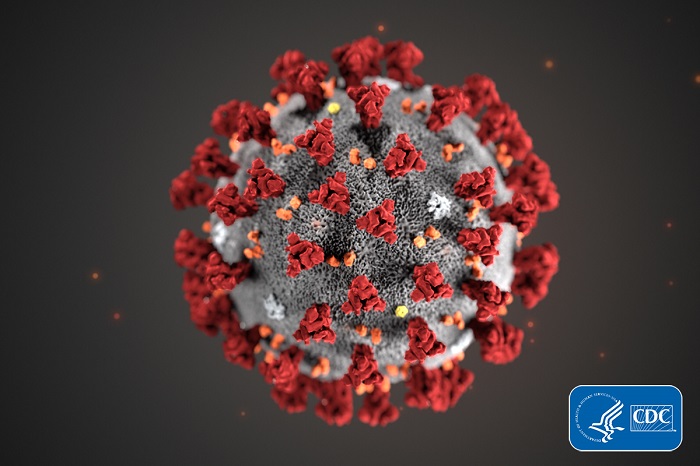 May 21
As we look to welcome you, our Members, back into our lobbies we want to make sure you know what you can expect and provide some guidance to help us all through this time. We believe our plan allows us to open in as safe a manner as possible while following the guidelines outlined by our Governor. We will be practicing social distancing, for both Members and employees. As such, you may notice there are not as many Tellers available at each branch. Please be patient with us as we continue to focus on providing exceptional service. We will also limit the number of people in our facilities at any given time. Our apologies in advance if you happen to be waiting outside one of our branches as you wait for your turn.
Listed below are the items we have implemented to ensure your safety and ours, while helping you transact your business in an efficient manner.
There will be signage outside each entrance with key information for entry into a branch.
Masks are optional, but encouraged. If you are wearing one, we may verify your identity.
Social Distancing is required. Please keep 6 ft. from any other person in the branch and please wait until a Teller invites you to the counter or an Employee brings you into their office.
The number of individuals in our branches at any given time is limited.
If you are experiencing any symptoms or feel ill, we ask that you not enter the branch.
You can expect to see the following in our branches:
Stickers or tape on the floor – please stand here as you wait your turn. This allows us to maintain our social distancing while respecting each other's space. As some of our branches are smaller, those waiting will be outside.
Member-facing employees will have a plexiglass barrier installed and may be wearing masks this helps protect all of us from spreading germs.
Hand sanitizer and other disinfecting items – please feel free to utilize them before and after your business is finished.
Limited lobby furniture. As much as we want to visit, we need to manage the amount of time spent in our lobbies. This helps us keep the lines moving and serving each one of our Members in a safe and efficient manner.
No self-serve coffee station – please just ask one of us if you would like some coffee and we will be more than happy to get you a cup to go.
Public restrooms will not be available for use – our apologies, just another way we are doing our best to keep everyone safe.
In preparation for your visit please consider the following to make your transaction successful and efficient:
If possible, only the person who needs to complete the transaction should enter our facilities – the more individuals you bring in the fewer transacting members we will be able to serve at a time.
Have your checks signed and ready for deposit.
Utilize our drive-up/ITM facilities along with our other online, mobile and phone resources whenever possible.
We would be more than happy to help you get set up with one of these amazing products. By utilizing these products or services we limit the number of Members we will have in our facilities at any given time.
If you must visit a branch to meet with a Loan Officer or Account Representative, please be prepared to wait outside or in your car if they are not immediately available – we will meet you at the door or call you when we are available.
Thank you for your understanding, patience and cooperation as we navigate through these next phases.
May 15th
We are currently developing plans to re-open our lobbies. Please follow either this web message platform or our Facebook page for further details and guidance. We appreciate your membership and look forward to seeing you again soon.
May 8th
Your credit union is doing everything we can to prepare for the near future, even if it is still uncertain. We are hoping to open our lobbies to members within the next couple of weeks, subject to any changes in circumstance or further updates to Montana state directives. In the meantime, we are equipping our branches and employees with health and safety resources so that when the time is right, we are ready to welcome you back through the front doors.
Park Side's innovative community support has continued through all of this, and our teams are working tirelessly to make sure that we are able to fund and support local services. We have given significant donations to our nonprofit Park Side Partners at a time when their need is the greatest and we have organized special initiatives in each of our communities to supply basic food and shelter to the people and organizations in need.
The credit union is built to withstand challenges such as this and we have approached the pandemic with a calm confidence from the start. We look forward to seeing you at the soonest opportunity, and thank you for your membership.
April 30th
Thank you for your continued trust and support in Park Side especially during times like these. We appreciate the grace and respect you have continued to show our employees and the Credit Union. We understand things haven't always been easy and even a little clunky at times, so thank you again for your patience and understanding.
We have a couple of updates to share with you:
All our lobbies will remain closed (as they have been) through the week of May 4th and most likely the week of the 11th as well.
Please keep utilizing our ITMs (drive-up facilities), our online and mobile banking platforms and of course our incredible Contact Center.
We are still working to prepare our facilities for when we will be welcoming you back in and ensuring we meet the Governor's Directives to open our lobbies up safely.
We will do our best to let you know what you can expect when we do open our facilities (what our branches might look like, what protective measures we will have in place). That way you aren't surprised and can be prepared. We are still working on all the details and will keep you informed and updated.
Again, we so appreciate your patience and grace as we make sure we not only do things right, but also do the right things when we get back to our "new normal", whatever that looks like and whenever that is. We understand that you want to come in and visit with us and we want that too. We also want to do our absolute best to keep you, our Members, Communities and Employees safe and healthy. Thank you from all of us here at Park Side, we appreciate you!!!
April 23rd
With the Governor's announcement on April 22nd, allowing businesses and organizations to begin opening, and lifting the Stay at Home Directive; Park Side will continue to operate and serve our membership as we have been during these unprecedented times. This means our lobbies will remain closed, except for; by appointment, until further notice. Members can continue to utilize our full service ITM and Drive-up locations, our full service online and mobile banking platforms, and our amazing Contact Center is here to field your calls.
The reason why we are choosing to keep our lobbies closed during the initial Phase 1, is to allow your Credit Union to abide by social distancing guidelines. When we factor in staffing levels and members, we would not have adequate space within our branches to accommodate sufficient members while still observing social distancing guidelines. That's the first reason. The second and just as important is making sure we are prepared to fully open up and ensure we can keep everyone's safety a top priority. We want to make sure our members and employees are both protected while still exceeding your expectations.
We look forward to seeing and serving you, in person, but will do so only when we know we can safely do just that… In the meantime, please continue to utilize our drive-up facilities, our online offerings and our Contact Center to speak with one of our amazing Member Contact Center Representative
April 14th
Information and resources concerning the Federal economic impact payments can be found here: Consumer Financial Protection Bureau (CFPB) website.
IRS website: https://www.irs.gov/coronavirus-tax-relief-and-economic-impact-payments
April 7th
The circumstances are changing every day, and we at Park Side Credit Union are proactively addressing any developments just as often. When it comes to how we serve our members, we have always been prepared to handle the increased call volume and will be rolling calls to our partner provider as necessary – you can expect the same high level of service from any of the representatives who answer your call.
Another frequent question from members concerns the Paycheck Protection Program (PPP) loans that are being offered. Park Side Credit Union is not set up as an approved SBA lender but we do have some options for payment relief and are willing to work with our members throughout this situation. https://www.sba.gov/paycheckprotection/find?address=59807&pageNumber=1
All of our remote services are fully functioning during this time: Online/mobile banking, bill payment, mobile check deposit, person-to-person and external transfers, debit/credit card management controls, telephone banking, full-service ATMs and Interactive Teller Machines (ITM). Please consider utilizing these fantastic FREE products and services conveniently at any time and from any location.
March 31st Updates
Due to COVID-19 – As of April 1st, 2020 All lobbies are closed to foot traffic. Temporary business hours are 10AM-5:30PM Our Columbia Falls branch is closed. Services are provided thru the Interactive Teller Machines (ITM) in the drive-thru lanes 7:30AM to 6PM, touch the screen to speak to a Teller. Our call center is still available from 7AM to 7PM. Additional services such as cashier's checks and new debit cards can be completed at the following branches: Whitefish, Evergreen, Kalispell and Bigfork, and in Missoula Great Northern and Brooks. Call 862-2652 for additional question or visit our Facebook page or website for details
March 30th Updates
To the Members of Park Side Credit Union, Financial services are essential to your everyday behaviors, and even in the midst of crisis, we will continue to do everything in our power to make sure that we effectively and efficiently serve you, our owners.
Although we are experiencing a new normal, you can trust that all of our remote services are still available:
Online/mobile banking
Bill payment
Member contact center (telephone)
Automatic deposit/withdrawal Interactive Teller Machines & ATM
Mobile check deposit Person-to-person payments
External account transfers
Money management PFM (personal financial management)
In that sense, we are indeed open for business. Our lobbies remain closed, but we are ready and willing to serve you, and would love to hear from you – we miss our members.
Call volume and drive-up traffic have both increased dramatically, as you might anticipate, so please join us in the practice of patience. We will serve you as quickly as possible and will provide you with the exceptional service that you have come to expect at Park Side. Please remember that you can always apply for a loan and/or open an account online and experience convenience at a safe distance. Be safe, smart, and stay healthy. -the Park Side team
March 19th Updates (FAQ)
Here are some of the most frequently asked questions about our services during the lobby closures:
Q) How do I make my loan payment?
A) You may utilize online banking or mobile banking. If you'd like to call us at directly at 862-2652 or 728-4475, we will assist and are currently waiving the payment processing fee.
Q) What if I need to withdraw large amounts of cash?
A) You may receive up to $3,000 by visiting one of our ITMs. Anything over $10,000 will be ordered and requires a 7-day wait. When cash arrives, an appointment is made to pick it up at a branch convenient to you.
Q) Can I still access my safe deposit box?
A) Absolutely. Call us at 862-2652 to make an appointment.
Q) Are drive-up services available?
A) Yes, Our ITM's continue to be available from 7:30 a.m. – 6 p.m. Monday, Tuesday, Wednesday and Friday. Hours are 10 – 6 on Thursday.
Q) What if I need a new debit card?
A) You can call us at 862-2652 or 728-4475 and we can have one ordered to be delivered to you at home, or we can arrange an appointment for it to be picked up at a branch convenient to you.
March 18th Updates
At Park Side Credit Union, we consider it our responsibility to take all necessary steps to mitigate the spread of COVID-19.
As of Wednesday, March 18 at 5:30pm, our lobbies at all of our offices will be closed until further notice. All online, mobile, telephone, and ATM/ITM services to our membership will still be available. This is for your safety and convenience, as well as our employees' safety. We will reevaluate this decision daily, and will commit to resuming normal business operations as soon as it is safe to do so. Our staff will continue to work behind closed doors to make sure back office functions and member requests are handled efficiently.
Starting on Thursday, March 19:
Our ITM locations (Kalispell, Whitefish, Columbia Falls, Evergreen, Bigfork, Great Northern) can offer you direct service with our local tellers, without in-person contact.
We will be working by limited appointment at most offices for specific services with our loan officers and member service representatives. Appointments may be made by calling (406) 862-2652 or (406) 728-4475.
As always, you may fully complete your loan applications online, through both our website, parksidefcu.com, and through our mobile app. You may also complete your loan application by phone at the numbers listed above.
We are offering payment relief options at this time, please call for more information.
Our staff will be standing by to answer your phone and email requests, and we will do our best to work through them as swiftly as possible. Times like these bring about many insecurities. Your finances are safe and secure through us, and you will continue to have access to your funds. Please know that your money at Park Side Credit Union is federally insured by the National Credit Union Administration (NCUA).
Throughout our tenure, we have managed times of economic uncertainties, as well as both national and natural disasters, steadfastly serving members throughout. We appreciate your patience as we do our part to mitigate the spread of this virus. During this time, we are committed to supporting both our staff, our members, and our community at large.
Sincerely,
Jeremy Presta
President/CEO
Park Side Credit Union
March 16th, 2020 Updates.
We are continuing to respond to the current situation in real time.  This environment is unfamiliar to all of us, but we are focusing on the health and wellness of our members, our employees, and our communities with every decision that we make.  Our activities will be characterized by a calm confidence to maintain the security and stability of your credit union.
To limit the risks associated with groups of people, and due to the fact that it is the main hub for remote communications through our member contact center and ITM center, the lobby of our branch office in Columbia Falls will close at 5:30pm on Wednesday, March 18th and remain closed until further notice.  The full-service ATM/ITM machines in the drive-up will still be open.  To be clear, there are no known cases of the coronavirus at this location.  With our extensive online and responsive transactional capabilities, we feel that this will not sacrifice our high standard of operational service.  We encourage you to utilize mobile banking, online banking, telephone banking, our Interactive Teller Machines, and our member contact center for your needs.
Additional lobby closures may occur, and/or be mandated, and we promise to give as much advance notice as possible.  Thank you for your patience and understanding.
Please contact a Park Side Credit Union member service representative if you have been negatively affected and would like to discuss your financial options in more detail.
(406) 862-2652
(406) 728-4475
March 13th, 2020
Due to the concerns of the Corona Virus (COVID-19) we plan to continue business as usual with some exceptions:
Snacks or cookies and coffee will no longer be available for self service. Feel free to ask for coffee or candy for the kids and a representative will supply it
Hand sanitizer and wipes are available to staff and members
Staff has been asked to avoid hand shaking or physical contact
Some tellers may be wearing gloves when handing payments or cash. This is for their protection and yours
ITMs are being sanitized several times each business day
You can find more helpful information to protect yourself and those around you on the CDC recommended hygiene guidelines on the web. If you experience symptoms of the virus or influenza, we encourage you to use our online services for your banking needs. Thank you for your understanding.
https://www.cdc.gov/coronavirus/2019-nCoV/index.html